Strawberry Zen Superfood Smoothie
This fruity breakfast classic is everything you need to jump-start your day. It is full of antioxidant-rich strawberries and raspberries and supercharged with protein-dense goji berries to keep you going all day.
BENEFITS
IMMUNITY BOOSTING

ANTI INFLAMMATORY

DIGESTIVE SUPPORT
THE GOODS
Strawberries
Peaches
Zucchini
Whole Grain Gluten Free Oats
Chia Seeds
Goji Berries
Banana
Raspberries
SUPERFOOD HIGHLIGHTS
Whole Grain Gluten Free Oats
Oats are among the healthiest grains on earth. They're a gluten-free whole grain and a great source of important vitamins, minerals, fibre, and antioxidants. Oats are high in the soluble fibre, which offer numerous health benefits. Studies show that oats can help reduce cholesterol and stabilize of blood sugar levels promotes healthy gut bacteria and increases feelings of fullness.
Chia Seeds
Despite their small size, chia seeds are one of the most nutritious dense foods. They're loaded with fiber, protein, omega-3 fatty acids and various micronutrients. Great news for those who don't consume dairy - gram for gram, the calcium content in chia seeds is higher than most dairy products. As a result, chia seeds may be considered an excellent source of calcium for people who don't eat dairy.
Goji Berries
This berry is both a fruit and an herb and packed with tons of nutrition. Gogi berries are rich in antioxidants, including immune-boosting vitamin C and selenium. They are also high in beta-carotene, which is great for skin health, immunity and vision. Gogi berries contain minerals such as iron and calcium.
NUTRITION FACTS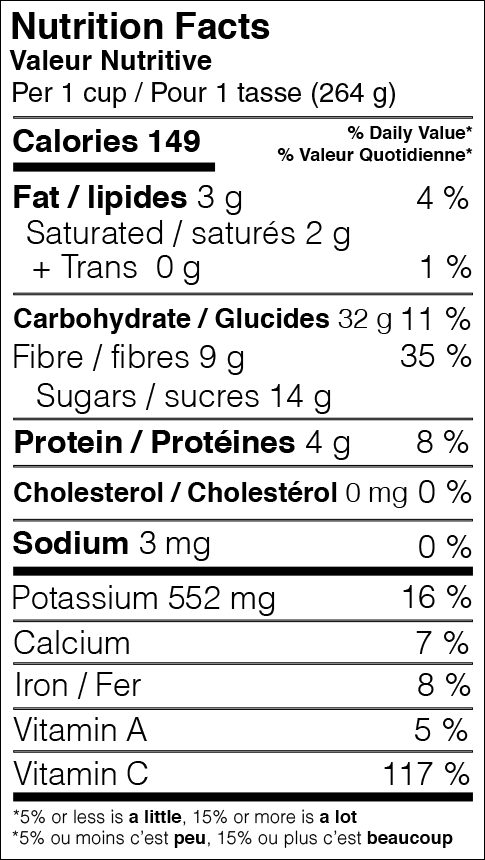 HOW TO BLEND
Step 1
Fill

your smoothie cup all the way to the top with your favourite liquid
Step 2
Toss all the good stuff into your blender and

blend

until smooth
Step 3
Pour your delicious smoothie back into your ready-to-go cup, pop the lid back on and

enjoy

!