Matcha Maker Superfood Smoothie
Start your day with a bounce in your step! Our combination of energy boosting matcha and protein-packed hemp seeds provide a sustainable energy source to keep you going all day long. This delicious blend is filled with dark leafy greens for detoxification and refreshing cucumber. The greens are balanced with a touch of banana for a soft note of sweetness.
BENEFITS
CLEANSING DETOX

ENERGIZING

ANTI INFLAMMATORY
THE GOODS
Banana
Kale
Pineapple
Cucumbers
Spinach
Green Apple
Lime
Matcha
Hemp
Parsley
SUPERFOOD HIGHLIGHTS
Matcha
Matcha is filled with antioxidants that helps with anti-aging and prevents cell damage that can happen with too much inflammation. Matcha helps promote alertness, focus and concentration and prevents the crash in energy levels that can result from too much coffee. Who doesn't want a boost of sustained energy and focus to meet that deadline?!
Hemp
Hemp hearts are rich in protein and have all 9 essential amino acids. They also contain omega-3, omega-6, stearidonic acid (SDA), and the rare omega-6 Gamma Linolenic Acid (GLA). What's so great about GLA? Well, GLA has been shown to help with cholesterol, inflammation, skin and hair health, balancing hormones, and general heart health.
Parsley
Parsley is a nutritional powerhouse with vitamins A, B, C and K and the minerals iron and potassium. This emerald green herb is popular to consume before big events because it helps to reduce water retention and bloating. Parsley is a natural diuretic, which helps to eliminate excess fluid without depleting the body of potassium.
NUTRITION FACTS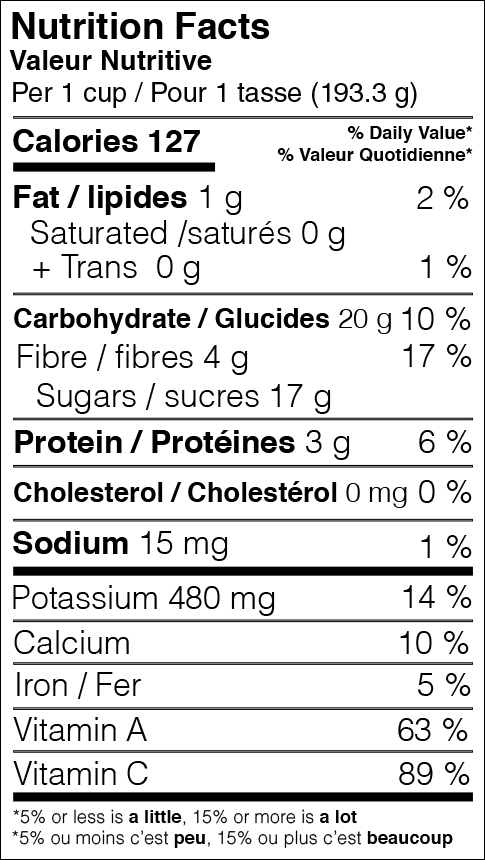 HOW TO BLEND
Step 1
Fill

your smoothie cup all the way to the top with your favourite liquid
Step 2
Toss all the good stuff into your blender and

blend

until smooth
Step 3
Pour your delicious smoothie back into your ready-to-go cup, pop the lid back on and

enjoy

!