Hint of Mint Superfood Smoothie
Something magical happens when you combine the flavours of chocolate and mint. This smoothie is packed with detoxifying ingredients like chlorella, spinach, mint, and raw cacao that will help battle free-radicals and detoxify your body. This smoothie has just the right amount of sweetness from bananas and a delicious nutty creaminess thanks to macadamia nuts.
BENEFITS
CLEANSING DETOX

IMMUNITY BOOSTING

DIGESTIVE SUPPORT
THE GOODS
Banana
Spinach
Zucchini
Cacao
Chlorella
Flax Seeds
Peppermint
SUPERFOOD HIGHLIGHTS
Cacao
This unprocessed chocolate superfood is loaded with amazing nutrition and contains an impressive amount of antioxidants. Reason being that raw cacao is made by cold-pressing unroasted cocoa beans so the nutritional benefits aren't lost during processing. Cacao is a great source of anandamide, which is a neurotransmitter that stimulates a sense of happiness and mental well-being – AKA mood booster!
Chlorella
This nutrient-dense algae has an impressive nutritional profile. This superfood is known as a detox, since studies show that chlorella is effective at helping remove heavy metals and other harmful compounds from the body.
Flax Seeds
If you are a vegetarian or don't eat fish, flax seeds can be your best source of omega-3 fats! Omega-3s help fight inflammation and are heart-healthy. Flax seeds also contain a group of nutrients called lignans, which have powerful antioxidant properties - flax seeds have the most lignans than any other plant food. Flax also contains a good dose of fibre that can improve your digestive health.
NUTRITION FACTS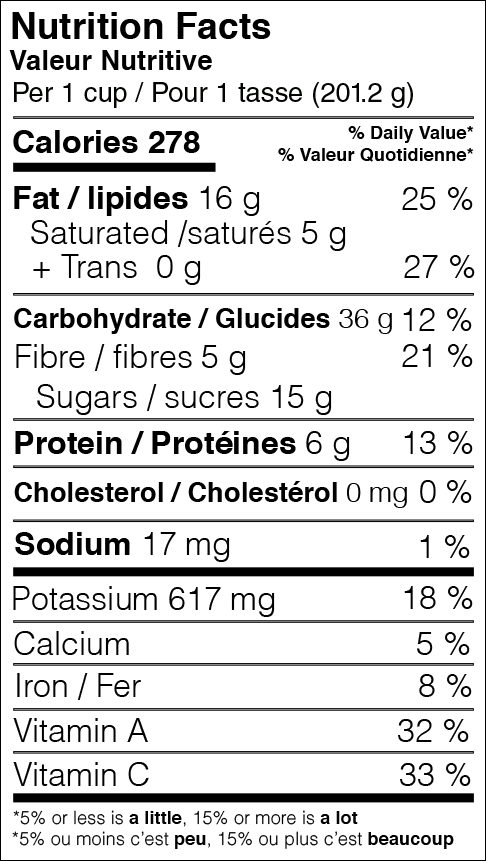 HOW TO BLEND
Step 1
Fill

your smoothie cup all the way to the top with your favourite liquid
Step 2
Toss all the good stuff into your blender and

blend

until smooth
Step 3
Pour your delicious smoothie back into your ready-to-go cup, pop the lid back on and

enjoy

!