Parmesan Herb Potato Salad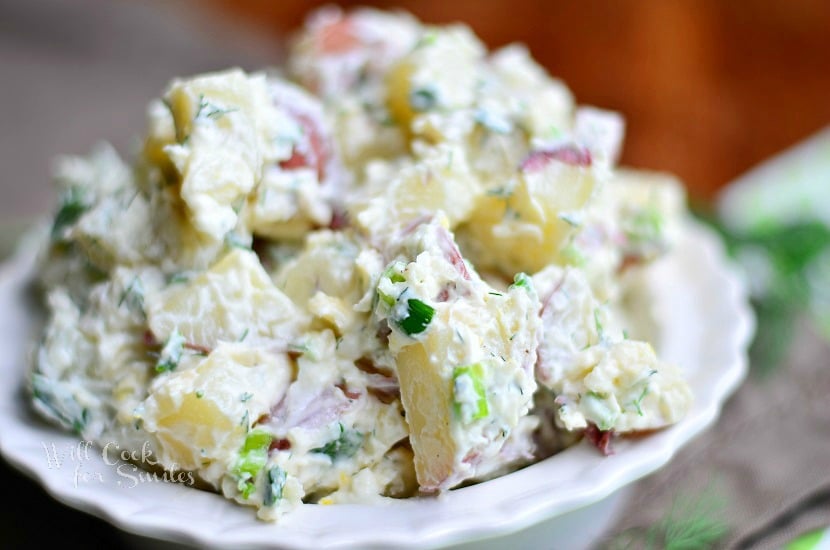 Ingredients
5-6 medium Red Potatoes, boiled
1 Tbsp fresh minced dill weed
Zest from 1/2 large lemon
3/4 cup shaved Parmesan cheese
1/4 cup finely chopped green onion
1/2 cup mayo
2 tsp Dijon mustard
1/3 cup sour cream
Salt
Fresh cracked pepper
Instructions
Cook potatoes in salted, boiling water (on medium high heat) until just done but not falling apart and cool them completely before cutting. Cut them in 1/2 inch cubes and add to a large mixing bowl.
Add Parmesan cheese, green onion, lemon zest, dill, salt and pepper and gently stir until all evenly mixed.
In a separate bowl, mix mayo, Dijon mustard and sour cream until smooth and even.
Add mayo mixture to the potato mixture and gently mix until mayo mixture is evenly incorporated throughout the salad.
Refrigerate until ready to serve.
Read more at http://www.willcookforsmiles.com/2014/06/parmesan-dill-potato-salad.html#msXU7ofgK3bGMt5K.99