To allow the coconut flour absorb moisture, let the batter stand for at least 10 minutes - better yet for half an hour. And you could even prepare it ahead of time, refrigerate covered over night, and stir again when ready to use.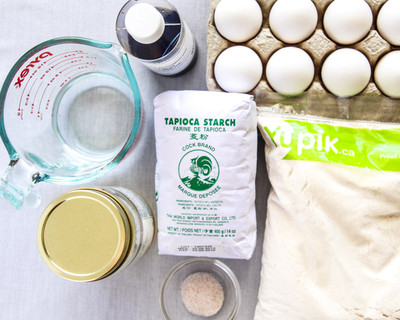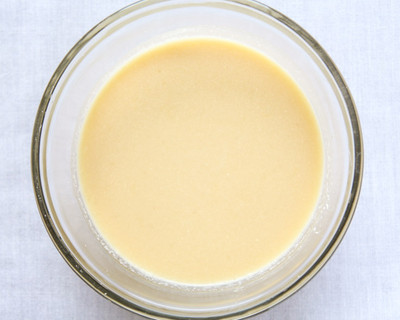 Directions:
In a medium bowl whisk together coconut flour, tapioca starch and salt. In another bowl combine eggs, water, coconut oil and vanilla extract.

Slowly add the wet to the dry mixture while whisking. Keep whisking vigorously until well mixed and no lumps remain.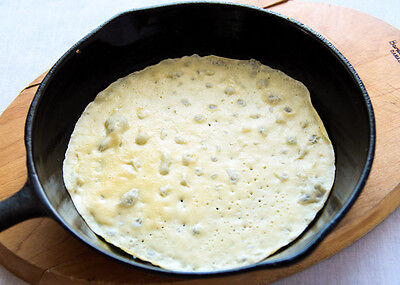 Let batter stand for at least 10 minutes. This will allow the coconut flour to absorb more of the liquid (the batter will get thicker).
Brush or
spray
a little coconut oil into an
8-inch pan
and heat on medium-low.
Once heated, add about 3 tablespoons of batter and swirl the pan to spread it out evenly.
Cook for a few minutes until bubbly and lightly browned.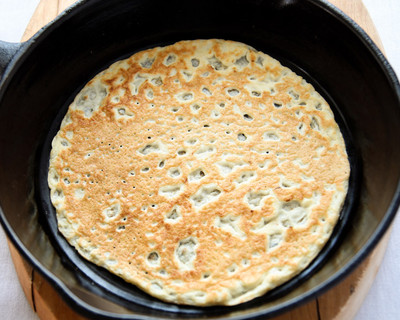 Flip the crepe and cook a few more minutes.

Repeat with the remaining batter. Regrease the pan as needed.
Serve crepes with your favourite fillings, like whipped (coconut) cream and berries.

Store any leftover crepes in an airtight container to keep them from drying out.