Basic Information
Yield
:
Around 10 fritters
Ingredients
12 Oz/340 grams/2 small-medium Zucchini, see Tips
1/4 cup grated Carrot
1/2 cup (abt 1 small potato) boiled and mashed Potato
1/4 cup Whole Wheat Pastry Flour
1/4 tsp Baking Powder
1/4 tsp dried Thyme (optional)
Salt and Pepper to taste
Tips
1.
Zucchini
: It should yield 2 cups tightly packed grated Zucchini
Method
1
Grate the Zucchini. Use the large hole.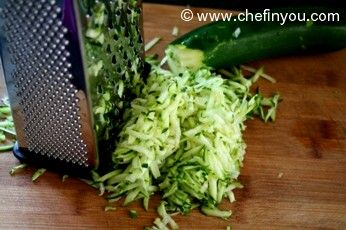 2
Place it in a colander and 1 tsp Salt to it. Toss to combine and set aside for at least 30 minutes.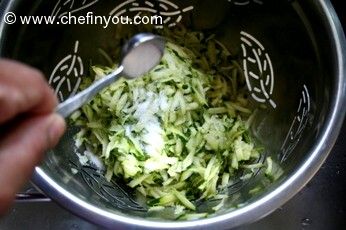 3
Squeeze the water out of zucchini. You can use your hands or use a cheesecloth like I have done for my
Zucchini Falafels
.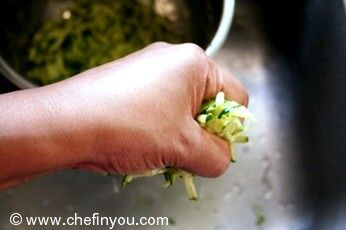 4
Add them along with thyme, potatoes and carrots in a bowl. You can at this point do a taste test to see if you want more salt. Season accordingly.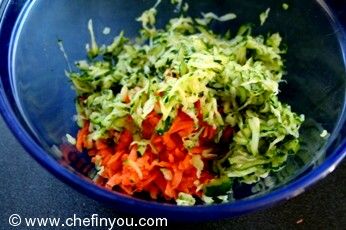 5
In another bowl, mix the flour and baking powder until combined.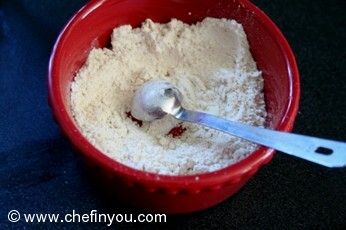 6
Add it to the vegetable mixture.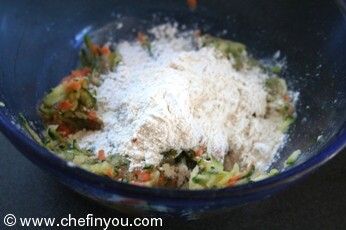 7
Mix until well combined.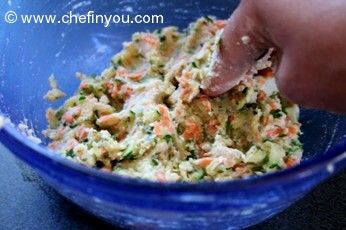 8
Make small (lime sized) balls.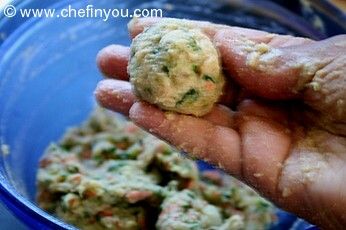 9
Form into patties. Repeat for rest of them. At this point you can also refrigerate these in the fridge (for about 20-30 min) which will help to hold them up well while frying. It also helps to avoid oil retention. Its not strictly necessary to do this.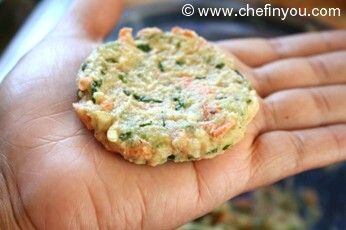 10
Add 1-2 tbsp of oil to your Cast iron pan (or as desired to coat the bottom of a non stick skillet. Note that regular non stick will require less amount of oil) . When hot, add the patties.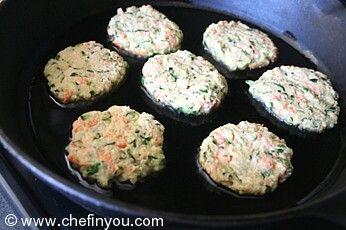 11
Cook them until golden-reddish brown on both the sides. Takes around 5-6 minutes each side.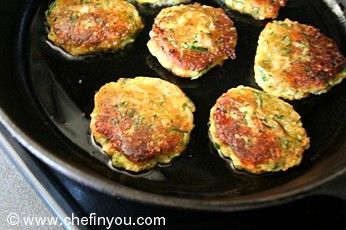 Serve hot with ketchup / Chilli sauce/ Yogurt or sour cream.