Sicilian Meatball Soup with Cabbage
Ingredients
For the meatballs
1-1/2 pounds ground elk, beef or turkey meat
2 eggs, lightly beaten
2 tablespoons golden raisins
3 cloves garlic, minced
½ cup breadcrumbs, optional
½ cup parmesan cheese, grated, optional
1/2 teaspoon salt
1/2 teaspoon dried rosemary
1 teaspoon dried oregano
1/2 teaspoon paprika
1 teaspoon fennel seeds
For the soup
1 tablespoon grapeseed oil
1 yellow onion, diced
2 large carrots, julienned
2 stalks celery, chopped
6 cloved garlic, minced
1 quart chicken, beef or vegetable broth
1 28-ounce can crushed tomatoes
½ cup full-bodied red wine such as Cabernet or Syrah
Rind of parmesan cheese
½ teaspoon dried rosemary
1 teaspoon parsley flakes
½ teaspoon oregano
¼ teaspoon paprika
1 bay leaf
2 teaspoon salt (or to taste)
½ head of cabbage, core removed and discarded, sliced (OR 1 cup of uncooked macaroni/shell pasta)
1 zucchini squash, chopped
Instructions
To Make The Meatballs
Add all ingredients to a mixing bowl.
Using your hands, smoosh ingredients together to combine
Form medium-sized meatballs
Heat 1 tablespoon of oil in a cast iron skillet over medium high
Wait until skillet has heated up all the way then quickly place the meatballs on the skillet.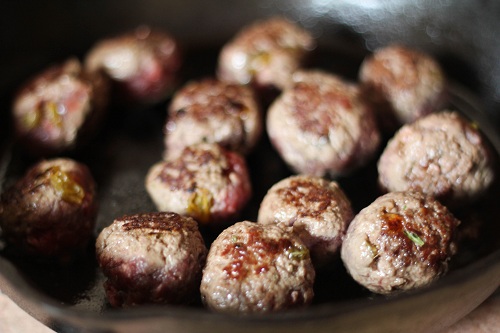 Allow them to sear about 30 seconds, then roll them to their opposite side with a spatula or spoon and cook another 30 seconds.
Remove skillet from the heat, place the meatballs on a plate and set aside.
To Prepare the Soup
In a large dutch oven or stock pot, heat the grapeseed oil and sauté the onion until beginning to brown.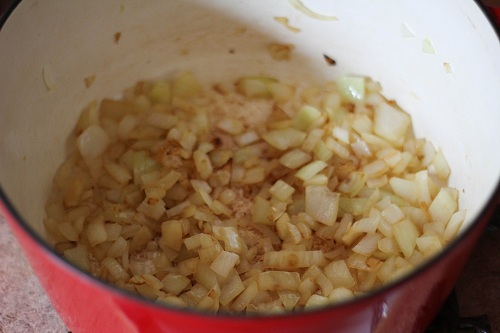 Add the carrot, celery, garlic and sauté another 3 minutes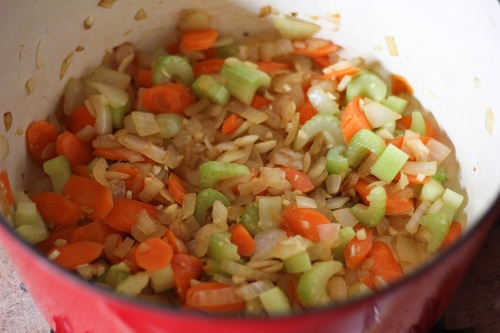 Add the herbs and stir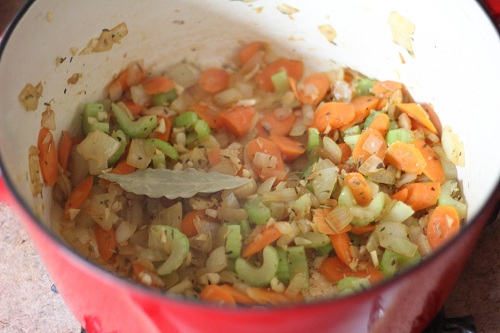 Add the broth, wine, crushed tomatoes, and the rind of the parmesan cheese. Cover pot and bring to a full boil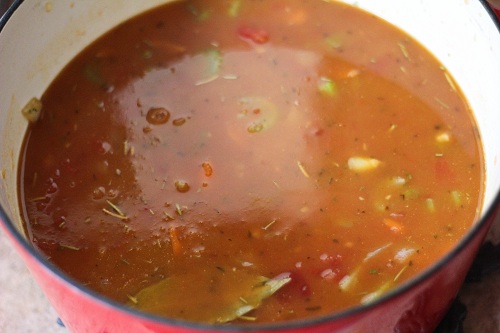 Reduce heat to a low boil, add the meatballs and cook about 3 minutes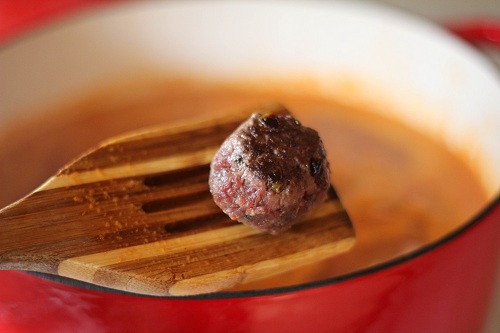 Add the cabbage and zucchini. Allow cabbage to cook down slightly, about 3 minutes.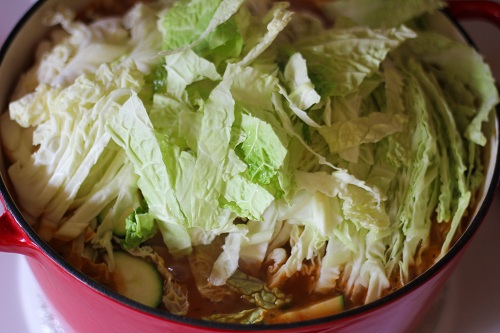 Cover the pot, reduce heat to a low simmer and cook covered for 40 minutes.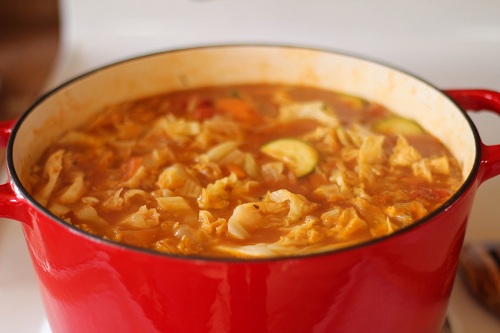 Remove the bay leaf and what's left of the parmesan cheese rind and serve with chopped parsley and shredded parmesan on top.
Notes
If you choose to not add breadcrumbs, wait until soup has simmered for 20 minutes before adding the browned meatballs...if you do not add breadcrumbs, meatballs may turn out overcooked if you add them too early.
Traditionally, Sicilian Meatball Soup has some form of pasta, either macaroni or shell pasta. If desired, add dry pasta to the soup and cook until al dente or replace the cabbage with pasta.