Banana Chocolate Chip Zucchini Cookies - One Dozen
Cookies
SKU:
Banchczuco - Cookies
Weight:
3.00 LBS
Width:
10.00 (in)
Height:
10.00 (in)
Depth:
10.00 (in)
Banana Chocolate Chip Zucchini Cookies
One Dozen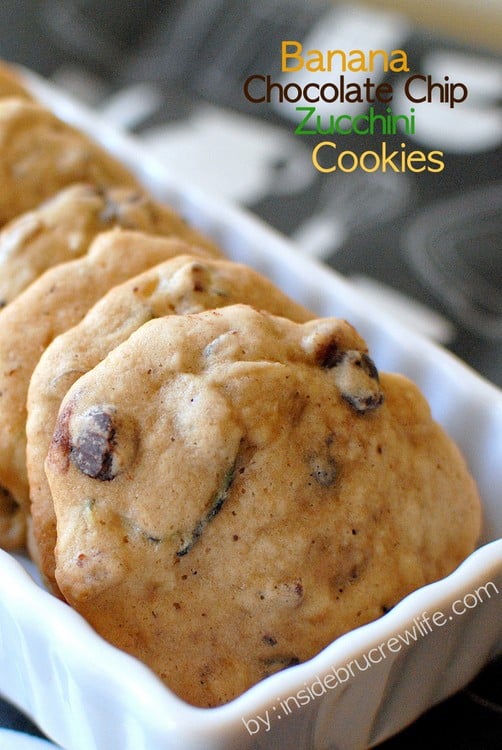 Chocolate chip cookies get a fun and delicious twist when bananas and zucchini are added to them.
Ingredients
3/4 cup shortening
2 cups sugar
2 eggs
2 cups grated zucchini, squeezed dry
2 ripe bananas, mashed
3 3/4 cups flour
1 teaspoon baking soda
1 teaspoon salt
2 cups chocolate chips
Instructions
Cream the shortening and sugar. Add the eggs and beat again. Stir in the zucchini and banana. Sift together the dry ingredients and slowly add until incorporated. Stir in the chocolate chips by hand.
Drop by spoonfuls onto baking sheets. Bake at 350 degrees for 10 minutes. Let cool on the baking sheets for 2 minutes before removing to wire racks. Cool completely. Store in sealed containers.
Read more at http://insidebrucrewlife.com/2010/07/zucchini-overload/#6RSmBE2jgusTmuv5.99